Week 2 – The art of cultivating self-compassion & self-love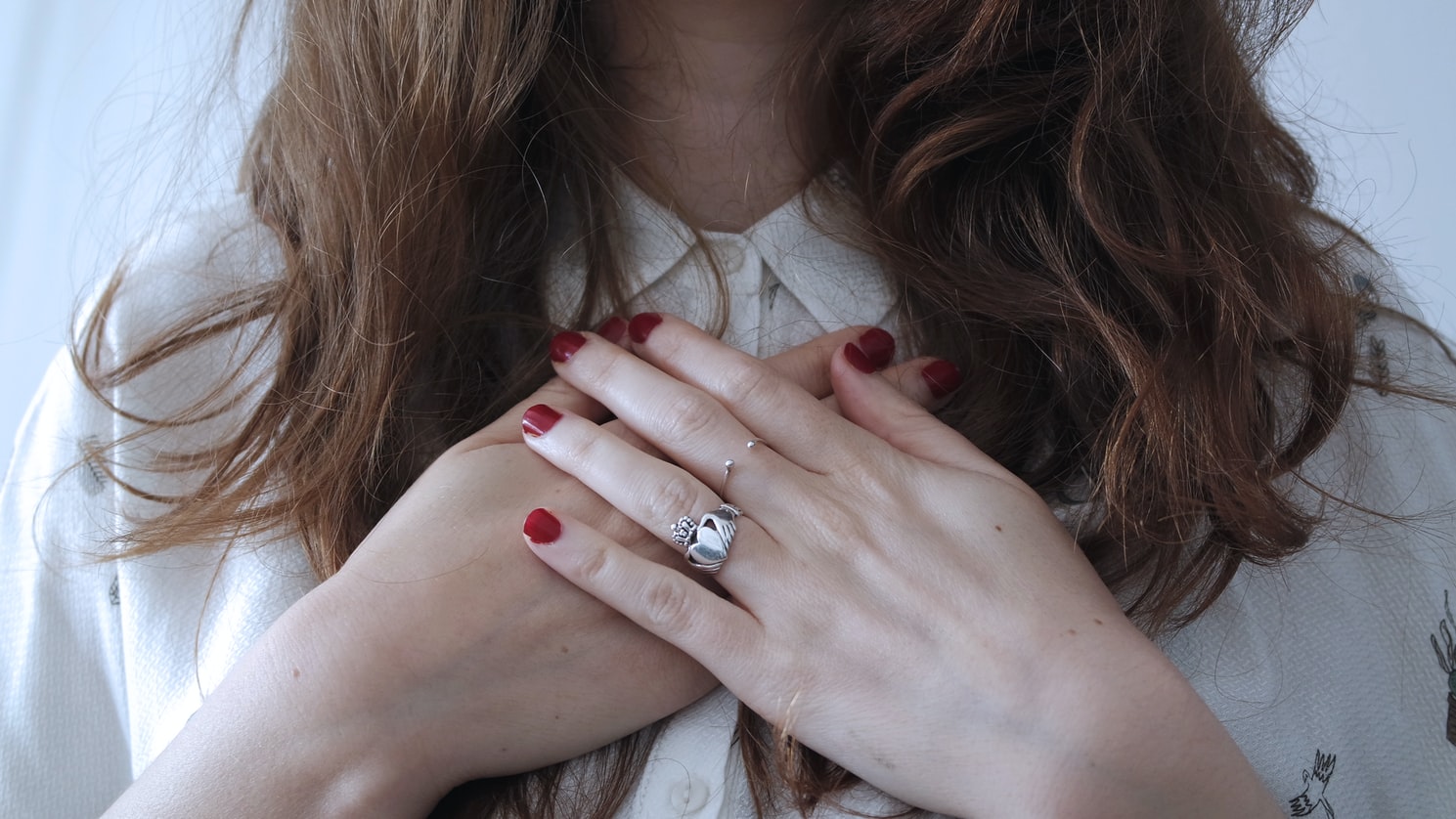 One morning I woke up, sweating, tired, anxious, restless. I thought something negative had happened. It was my fault. I am just not worth it, I am not good enough. And then a gentle and wise voice told me: STOP! You are worthy, you are beautiful, you are strong. First I listened skeptically, but after a few breaths, I could allow this kind voice to sink in. I felt warmth and appreciation streaming through my body. I had a moment of self-compassion. This is what I explored during this week's happiness experiment as well as how to get from self-compassion to a state of self-love.
The costs of living in the self-judgemental bubble
Recently I spoke with a friend about the time during the day when we struggle to love ourselves. We talked about our tendency to make ourselves small, to neglect our worth and beauty. During our conversation, my friend said she has negative thoughts in the evening, right before going to bed. This makes sleeping, of course, much more difficult. For me, it is in the morning time. And in the past week, it has been intense. Often when I wake up, I feel a heavy pressure on my chest, often paired with a toxic thought. One day, I woke up very drained while my mind telling me that I am not worthy because I am currently traveling to Venice with my parents despite increasing COVID-19 cases.
We, humans, are in fact very skilled in making ourselves smalls – also called negativity bias. This bias wires us, humans, to put far more weight on negative events than on positive ones. Living in a constant state of inner judgment can be harmful to our physical and mental wellbeing. We are putting ourselves into a state of deficiency, in which we are the subject of hateful, destructive, and diminishing thinking patterns. As such our decisions and actions are based on covering up our shortcomings. In the long term, this approach to life deems to lead to unhappiness, says psychologist Leslie Becker-Phelps.
Balancing the inner critic with self-compassion
So what can we do to turn this situation upside down? To bring light and energy into our lives? Let's take my case. I am traveling to Venice during COVID-19. At the same time, I spend time with my family, seeing a monumental city with fewer tourists than normal. I am happy connecting to my parents and tanking energy before going back to a new job in Amsterdam. I deserve a break after busy weeks at my current job and appreciate the space between this and the upcoming job. This more kind and appreciating narrative feels already more uplifting. Of course, the critical inner voice has an important role to play as well. It protects us, makes us question certain activities, and puts things into perspective – all important aspects for critical thinking. So there is no either-or. We need both the inner critic and self-compassion to thrive in life. It is important to become aware, however, that we have a tendency to put much more weight and significance to negative events. As such, we lose the capacity to cultivate kindness and empathy towards ourselves and others.
If shit hits the fan, how to create space for self-compassion?
Let's be honest, the inner critic is good at taking away space for positive thoughts and feelings. Once rolling, one thought after another pops up, confirming our own misery, easily affecting our mood and emotional household. At the moment I become aware that my critical self is taking over, I follow the self-compassion break (developed by Kristin Neff) to get to a warmhearted space from which I can act constructively. The principal is simple. The first step is to become aware of our negativity, of the suffering that we create if we are in constant (self-) judgment. Once this is present, we can move to stage two: shared humanity. This is about becoming aware that suffering is part of human life. We are not alone with our suffering. This is followed by stage three: kindness. A useful question to ask here is: What would I tell my best friend if he/she is facing a difficult situation?

Read the full practice here: https://self-compassion.org/exercise-2-self-compassion-break/
Next to the self-compassion break, I have followed the meditation practices developed by Tara Brach. In her book "radical self-compassion" she introduces the RAIN method to bring awareness and healing into our lives. 'R' stands for recognize. In the case above, I recognized that I am making myself down for being in Venice, which ultimately hinders me from enjoying the trip. 'A' stands for allow. Instead of pushing the critical voice away, I allowed it to be. I approached it with curiosity – where does this thought manifest in my body? "How do I feel at this moment?". 'I' stands for interpretation. Why do I feel guilty about being on holiday in Venice? Am I acting wrong? What creates that fear in the first place? Is it helpful to think that way? What could be an alternative way of looking at this situation? The final letter 'N' stands for nurture. What do I need right now? What is my heart longing for? In this step, I approach my situation with empathy, respect, and understanding of my struggle. This created a sense of safety – from which I could feel held and supported.
Read the full practice of RAIN here: https://www.tarabrach.com/rain/
How can we learn to love ourselves?
While self-compassion is a practice that can be chosen in each moment, self-love is a rather stable construct. It is "a state of appreciation for oneself that grows from actions that support our physical, psychological, and spiritual growth." (Ackermann, 2020). Self-love means to live a truthful and valuing relationship to myself – seeing my worth and beauty. My journey to self-love goes surely beyond a week-long experiment. One major step towards more self-love was the decision to stop living for others standards and starting living up to my own values. As such, I felt more liberated and empowered to walk my own path, following my heart and intuition.
Does it mean that self-compassion is irrelevant here? Surely not! Although self-love might be the more sustainable option for a healthy and long-term relationship with ourselves, self-compassion is the means to get there. Throughout the day, we experience ups and downs, often fueled by our beliefs and inner critic. Depending on your previous inner work, you become more aware and sensitive to spot these limiting beliefs which hold you back from loving yourself fully. In the above-mentioned case, instead of adding more negativity to my traveling experience, I can act with empathy. I understand my worries and fears. They are a bi-product of my concern for my own and others' health. So, the least I want to do is to beat myself down, to judge my worries of being infected or infecting others with the COVID-19 virus. I do my best to be cautious and take distance while acknowledging my needs for social connection and interactions.
What are the benefits of self-love?
Many of us are constantly waiting to meet "the one". Or just finding the right group of friends and colleagues. To receive the acknowledgment that we deserve in our private and professional lives. The only way to realistically encounter "the one" or any other meaningful relationship, is to be "the one" yourself, says best-selling author and mindfulness teacher Deepak Chopra. If you are fully loving yourself you will attract people that reflect the same level of kindness and appreciation. More significantly, you inspire and motivate others to find true love in themselves as well. Instead of trying to draw self-worth and love from others, you become the source of love.

On a final note: What I find most striking about self-love is that we feed one of our basic needs – feeling appreciated and loved – from within. Through this inner resource, we become less fixated on an external source and find wellbeing inside of us. Every time I sense this state, I feel eternally grateful and at ease.

Wishing you many of these moments as well!

Hugs,
Jaro

*This week I will explore the question "What will acceptance bring to my life?" Keep yourself posted!